Full Moon of February lasts for three days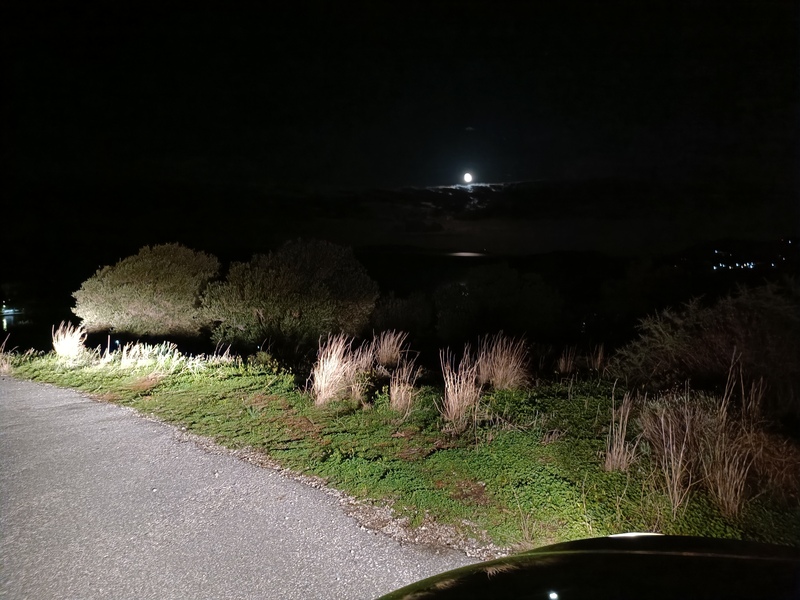 The phenomenon of the Full Moon of February, which lasts for three days, peaks on Wednesday 16/2, as at 18:56 we will watch the last full moon of the month. The Moon will appear full for about three days, from midnight on Tuesday until midnight on Thursday night.
It is also called the "Snow Full Moon" due to the heavy snowfall and blizzard that usually occurs in February in North America and took its name from the Native Americans. It was also known as the "moon of hunger" because hunting was difficult due to the snow and the cold, but also the "full moon of the bear" because these animals went out in search of food.
This full moon is especially important in other cultures. It marks the Māgha Pūjā, an important Buddhist festival that celebrates the Buddha. For Hindus, it is Magha Purnima, and where Maga is a month of austerity, charity and ritual bathing in a sacred river.
This photo was taken from a panoramic spot in Crete near Heraklion where young couples are used to enjoying romantic tender hours.

carrentalstop
Photo Gallery