Hire a Car in Crete an go to Phaestos | Carrentalstop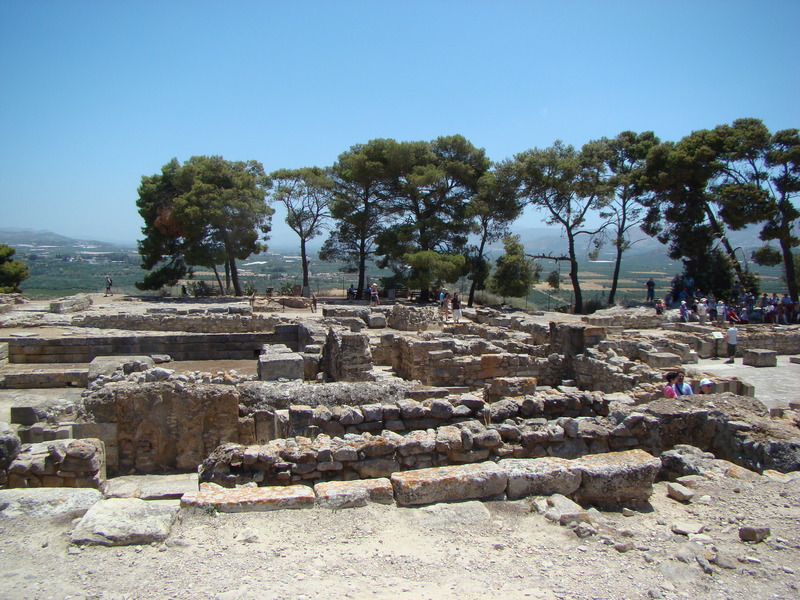 Phaestos Palace, A Remarkable Tourist Attraction
There are several palaces across Crete you can visit when you go around on the beautiful island. Among the most remarkable ones that should interest you include the ancient Minoan kingdoms Phaestos Palace. A big part of this interesting archaeological place is still reserved, such as clay pots and stones that have stood there for centuries. It is placed just south of Heraklion. A day trip to the ancient Minoan Palace can be undertaken as part of your trip if you rent a car from a reliable auto rental service so that you will have the opportunity to visit Gortyna and Agia Triada, other archaeological destinations too, and the nearby beaches of Matala, Kalamaki, Agia Galini, and Preveli.
A beautiful and advanced civilization
The ancient Minoans built this palace to house their royalty as far back as 2800-1100 B.C, which shows how culturally and technologically advanced they were. They lived in a beautiful and advanced society during the Bronze Age, where they accomplished feats like plumbing, creating stunning art and fashion as well. Phaestos Palace is still well maintained to this day, and you will have little or no trouble navigating your way around it even without a local guide. Drive down using your rental car and feel free to wander around the palace, seeing its once-grand walls, which are now accessible to everyone. There are placards and signs with helpful information about the Palace around the sides which provide, interesting archaeological facts. In the palace are amazing places views that stretch over the Messara plain.
Phaestos history
According to myth, the founder of Phaestos was Minos, whose brother became the first king of Phaestos. After an earthquake destroyed the original palace built in 2000 BC, it was immediately rebuilt and continued to flourish. While neighbouring palaces like Knossos have been restored over the years and made more representative, Phaestos palace continues to stand as it was several centuries ago.
The beautiful palace has been conserved, staying a part of history. The impressive departments and the remains of the palace are taken to be among some of the most creative and beautiful representations of what a Minoan palace looked like, lending to the rich history of the island of Crete. Many visitors say that they feel like they have been transported back to the Neolithic age when they visit this stunning palace of Phaestos, and they can see the same way too when they step through its grand corridors, with half of its archaeological founds, still standing.
Conclusion
In the Hellenistic city, just on the south side of the old palace, the temple of Rhea stood proudly in this extremely prosperous city. Every year, millions of tourists take a break from looking at other beautiful attractions in Crete like beaches and caves and rent a car for a drive down to this fantastic piece of history and walk through the same rooms and hallways that once housed an ancient civilization. The Venetian church of St. George is located on the west side of the palace, and if you continue for a short distance, other archaeological sights such as Matalaand Aghia Triada await you for more insights into the beauty and history of Crete.
carrentalstop.gr
Photo Gallery