Loutro beach in Crete
Loutro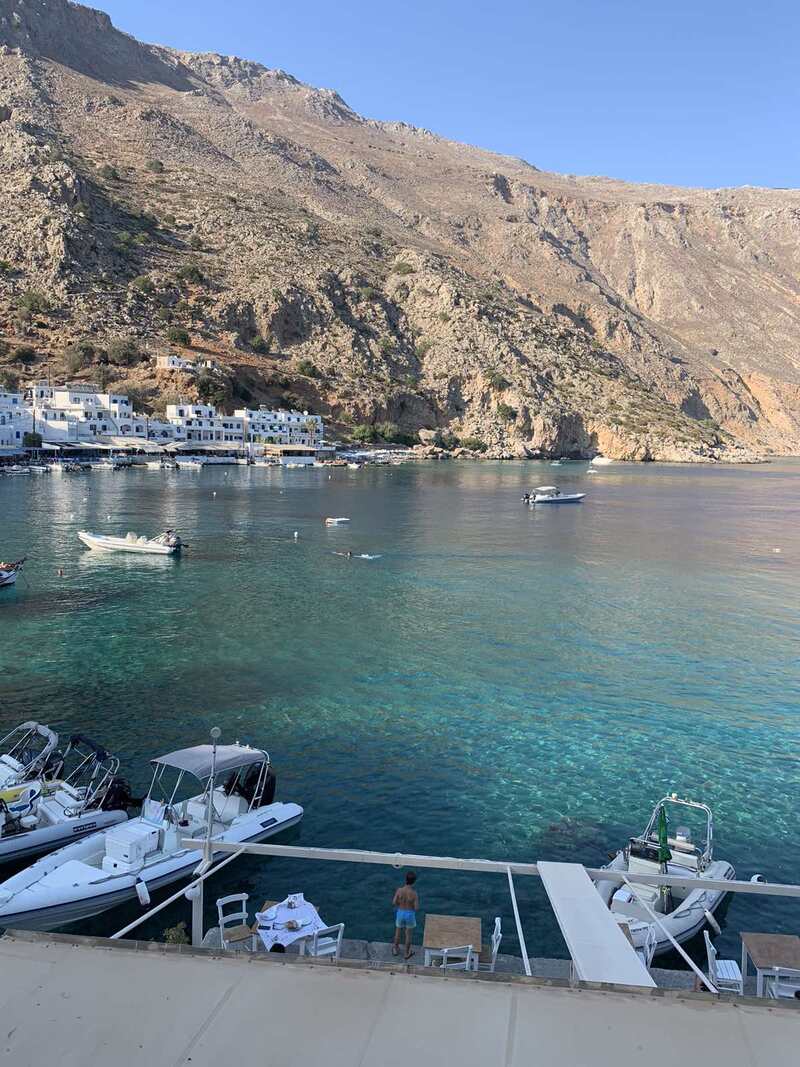 The fishing village of Loutro.
It is a particularly picturesque settlement in the southwest of Crete that is only accessible from the sea and has several rooms for rent and taverns. Its whitewashed houses are built at the foot of the bare mountain that rises behind them, along the tiny semicircular beach. The village, in the center of which there was an ancient city of Phoenix, played an important role in the Krystian movements against the Turks. Its name - Loutro - is due to the ancient baths that existed in the area, the water of which came from nearby Apollo. Phoenix, of which some architectural remains have been preserved, developed during the Roman era as a port for ancient Anopolis and the Ardennes. It was ideal for storing ships as it had three leeward bays. The site of the church of the Theotokos was the site of an early Christian Basilica from which walls 3 m high are preserved. South of the narthex there is an addition that may have been a baptistery.
The beautiful Loutro is a popular place for quiet holidays.

How to get to Loytro:
If you are not staying in Chora Sfakion which is the closest place with more accommodation options then you need to rent a car for a day trip and cruise to get to Chora Sfakion.

The journey from Chora Sfakion to Loutro is approximately 15 minutes.
crete rent a car
carrentalstop.gr
Photo Gallery